Michael ONeill Photographer Writer Motorcyclist Adventurer
Welcome to the Home of Michael ONeill
Photographer, Computer-Generated Digital Imaging Specialist, Writer, Long Distance Motorcycle Traveler and Adventurer
Working from his studio located in the town of East Northport • New York, Michael enjoyed a four decade long career as a commercial photographer working on creative projects for Fortune 500 companies, publications in the motorcycle, travel and motorsports industries, as well as thousands of creative assignments on a local retail level. He closed his studio in 2018 and today only accepts a limited number of assignments for a select group of clients in his favored areas of creative pursuit. A good deal of his legacy work is presented here on this web site for your enjoyment.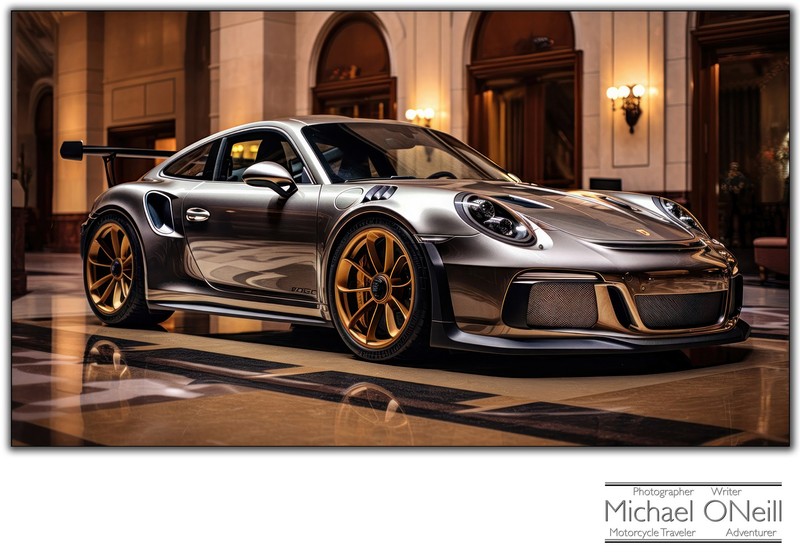 These days Michael directs most of his creative energy towards the world of computer-generated imaging. It is not the way of the future in commercial imaging…It's here now. Combining his mastery of traditional photographic technique with contemporary photo manipulation & compositing methods; while being a pioneer in the development of AI image generation; Michael has placed himself at the forefront of today's digital imaging industry. We invite you to visit the "Digital Magic" section of this website and view a small sample of his work in this exciting new genre. Hundreds of images are on display in this gallery, thousands more are in his personal stock image library, and literally anything can be created on extremely short notice for a mere fraction of the cost of a traditional photographic production. Michael is widely recognized as one of the finest text-to-image prompt engineers working in the visual arts world today; especially acknowledged as a leading expert in the creation of photorealistic computer-generated imagery.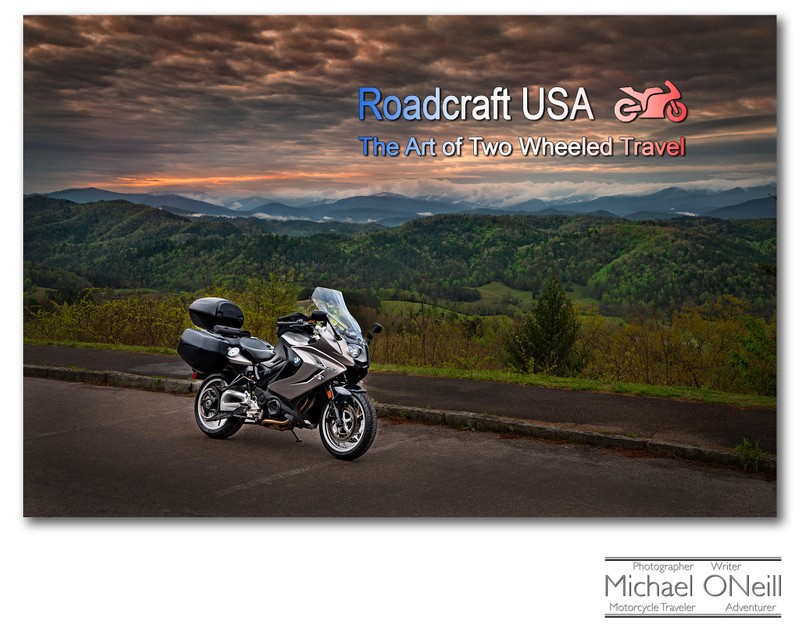 Michael is the founder of RoadcraftUSA.com, an online resource devoted to his passions for travel, photography, computer-generated imagery, long distance motorcycle touring and adventure. Working alongside a small group of creatives of similar persuasion, he is building an online community devoted to helping people pursue and enjoy personal adventures and accomplishments of their own.
Click here to visit RoadcraftUSA.com
Click here to subscribe to RoadcraftUSA.com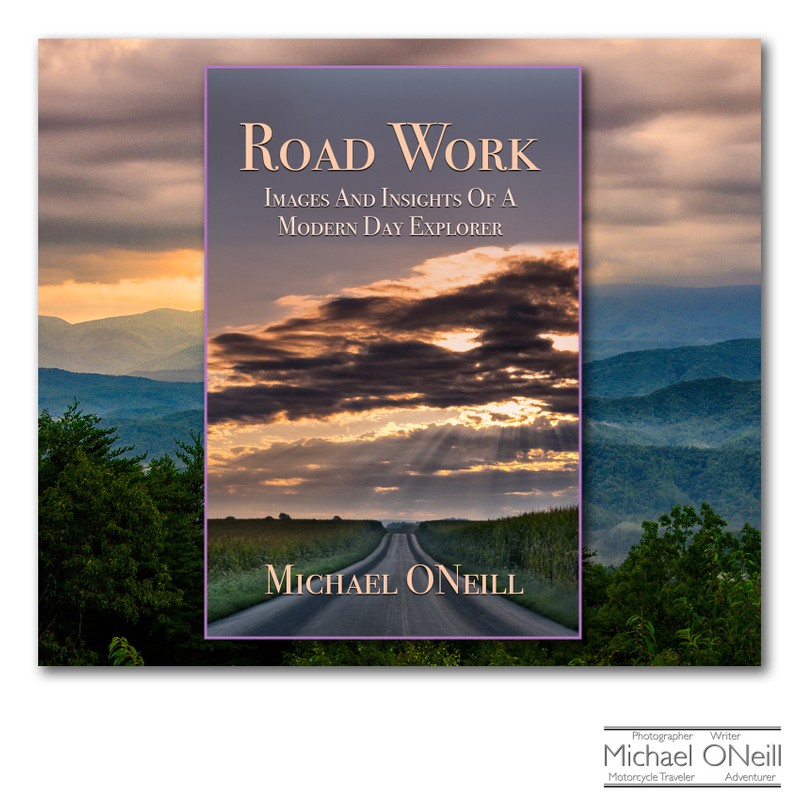 Michael is the author of the Amazon #1 Best-Selling travel book Road Work: Images and Insights of a Modern Day Explorer. He is still a frequent contributor to numerous publications and online media outlets in the motorsports, travel & hospitality and motorcycle touring communities.
Click here for information on the book